*please scroll down to view entire page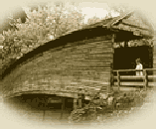 Founded 1972 by Joy Post Bennett
Midsouth Region, Club # 080040
Instagram account - "coveredbridgepc"
Venmo account - covered-bridge
PayPal - coveredbridgepc@gmail.com (add 3%)
Past and Current Upper-Level Member History -
see if you know any of these names!
Missy Camp, District Commissioner
8888 Hwy. 329, Crestwood, KY 40014
502.502-551-8389 missycamp@mac.com
Jt-DCs:
Anne McMillin mcjuckett@bellsouth.net
Peggi Bindner pfb5678@aol.com
1308 Meadowridge Trl, Goshen, KY 40026
Treasurer: Mary Smith
Secretary: Allison Deaton
Barn Managers: See link on the left
CT Dressage Chair: Peggi Bindner
CT Jump Chair: Whitney Drury
CT Fundraising: Anne McMillin and Debi White
CT Ribbons Chair: Allison Deaton
Food Chair: Megan & Angie Brown
PC Equipment Storage: Paramont Farm
******************************************************************

Interested in Pony Club? Go to "Pony Club Forms" page

******************************************************************
Look!! Before you buy a medical bracelet, read this!
Medical Bracelet Requirements for Pony Club
2020 Shows, Clinics, Awards:
Click Show Calendar to get the local and regional happenings.
Check back for updates. 8/10/20 version with cancellations & new dates
Click below to check out recognition awards for some breeds , TIP (Thoroughbred)
cash awards, USEA joint awards with Pony Club and PC discipline awards.
https://secure.ponyclub.org/Members/CompetitiveDisciplineAwards.aspx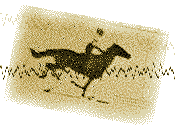 Save the Dates -
2020:
CBPC Banquet 12/6 Paramont Clubhouse 5-8 PM
2021:
CBPC CT - March 14 at Stone Place Stables. *Please be available that weekend.
Rally dates:
SJ - 6/22-23
D1, D CT, DR - Wed 6/23-Th 6/24
D Eventing - Wed 6/23-Fri 6/25
C Rally - Th 6/24-Sun 6/27
All D Rallies, Dressage & Show Jump Rallies all open on May 18 and close TBD
C Rally opens May 4 and closes on June 1 (same as Open MS HT)
2021 Festival and National Champs at KHP
July 19-23 Champs; 24-26 Festival clinics
Opening date: May 18
Closing dates: Championships & Mounted Education June 28 at noon Eastern
* unmounted education participants can sign up on site
Note: C3 and up members can compete (with their RS' permission) without having to attend a regional rally
2020 Sponsors for our fundraiser show - thank you!!!
*Sponsors with a star by their name are CBPC businesses and families
| | | |
| --- | --- | --- |
| Jump Sponsor | Blue Ribbon Sponsor | Silent Auction Donors |
| Advance Orthopaedic Physical Therapy* x2 jumps (Snowden) | | Mary Lowry |
| The Pratt Family* x2 jumps | The Gardone Family* | CBD Pure Hemp Oil, Prospect |
| The Juckett Family* | The Stopher Family* | Tractor Supply |
| The Rigney Family* | On Point Equestrian | Skylight Supply/Goshen Saddlery |
| The Rozenboom Family* | Molly Schneider Family* | Feeders Supply |
| Spring Run Farm | Whips Mill Animal Hospital | Finishing Effects |
| Mason Trenaman, Attny at Law* | Jack Easley, DVM, MS, DABVP | Country Garden Florist |
| Gigi Girard* | J. Lloyd Designs | Debi White |
| Luckett's Tack Shop | | |
| Hallway Feeds | | |
| Crestwood Laundry & Storage | | |
| J. Lloyd Designs | | |
| Oldham Equine, Dr. D. Beckman | | |
| Skylight Supply & Goshen Saddlery | Patrons: | |
| The Hitching Post Tack Shop | | |
| Neil Huffman Auto Group* | | |
| Drs. Magnusson & Parsley, DVMs | | |
| Skyland Farm | | |
| Kentucky Tack Exchange | | |
| Northrop Equine | | |
| Shane & Kimber Huffman | | |
| | | |
Hallway Feeds ESTABLISHED IN 1964 Family-Owned, Handshake-Operated
For more than half a century, Hallway Feeds and the Hall family have been committed to premium quality feed and supplements, crafted using only the finest hand-selected ingredients. Located in the heart of the Bluegrass, Hallway Feeds is the only remaining and largest family-owned and locally operated full-service feed company dedicated to the equine industry.
Covered Bridge PC Combined Test
20

20 CBPC CT trophy winners:

The Oteka Brab Starter Trophy - Larkin Albarado

The Rosie Beg Nov Trophy - Ansley Whitehouse

The Joy Bennett Novice Trophy - Nora Brown

The Katie Hagan Training Trophy - Jessena Defler
2020 Quiz results
Covered Bridge had a great year at Quiz! Our kids worked hard
all winter to get ready and we are very proud of them.
We had two kids on a Starter D (9 yrs and under) team that won!
Lila Beshear was second individually and Lucy Stopher finished 4th
out of 31 competitors in their division.
We had three on the Novice (10-11 yrs) team which finished second!
Gabrielle Buschemeyer was 6th out of 26 competitors while Sabine just
missed out on 10th and Claire did great for her first year. Gabrielle will be
invited to go to the
Modified Division of
National Championships.
CB had one member each on two Junior D (12-17 yrs) teams.
Larkin Albardo's team finished second with help from her 5th place
finish
in their #1 section of 24 kids which qualifies her to go to the
Modified Division of National Championships in July.
Molly Schneider's team finished second in their #2 section of 24.
Both girls were first-time Quiz Kids and did great!
Our Junior Cs brought home the blue
again
!!
Madison Trenaman was 1st, Anna Gardone (and her 700 Quiz
flashcards) was second, Sarah Snowden got 4th and Nora Brown
was 9th! Madison was also one of the few kids recognized for her
perfect score on the written test. Woohoo!
Top 10 finishers are all invited to National Championships in July
plus we are waiting on info about the International Quiz competition
*Alert!! HB & H/HA members are invited to Champs even if they did not attend the Quiz Rally. Same for Eventing Rally - kids who are C3 and up at time of Champs closing (noon 6/22) don't have to attend Rally if they have done 2 horse trials at their level for BN and Nov. Training and Prelim have to have done 3. All in the last 12 months with only one stop on XC. Let me know if anyone is interested in this option. The RS has to approve.

Huge congrats to Evelyn for passing her HA! She and Aisling are our only two members to pass this very difficult rating in the past 10 years.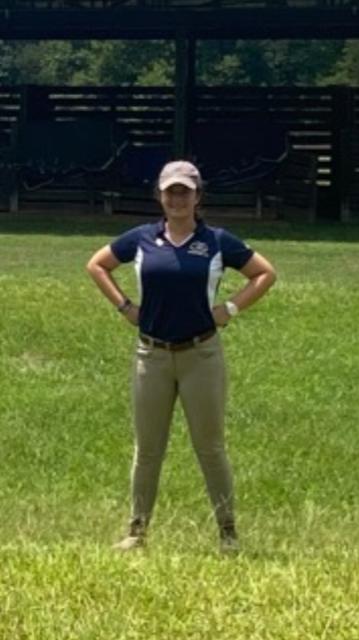 We also have a new B in Clara and new C3s for Elizabeth, Jessena and Sarah S. Yay!!!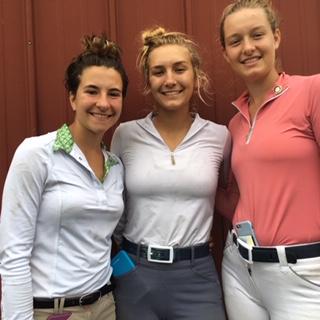 Sarah not pictured :<)
Annual Awards and Championships:
2019 Pony Clubber of the Year - Madison Trenaman
This award is given to a member who has personified the giving spirit
of Pony Club by supporting their club, region and/or national organization
through their own participation plus contributing their time to help other
members during the year.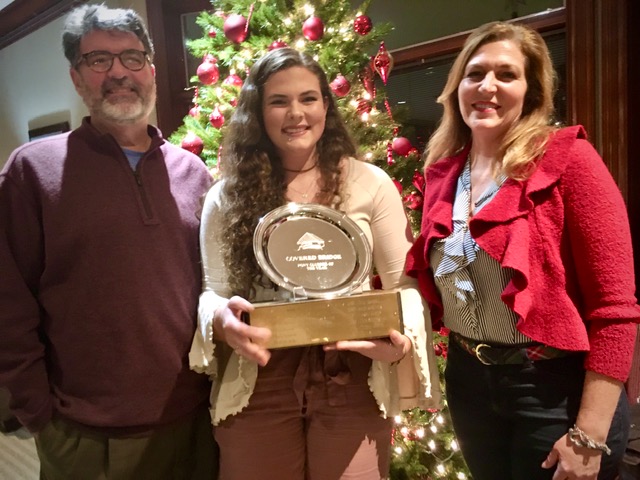 2019 CBPC Champs: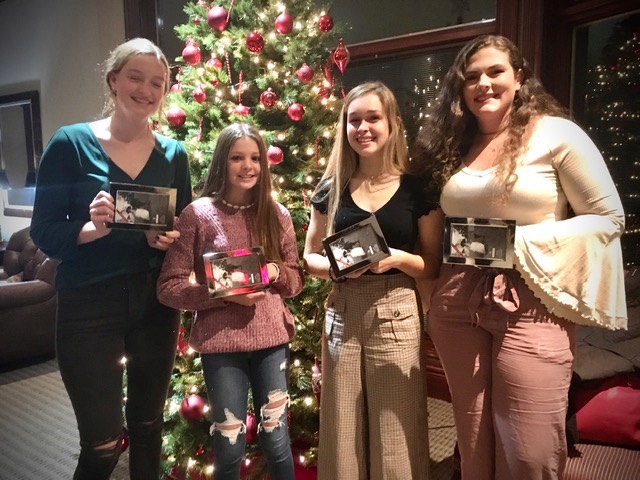 D1- Gabrielle (not pictured)
D2 - Larkin
D3 - Molly
C1 - Madison
C2 - Clara
Venmo is another pay option. "Covered-Bridge"
*Add the extra fee if using a credit card. Bank account or debit cards are free - same charge as sending a check.