Quiz 2018 was a resounding success. We had 13 members go this year
ranging from 8 yrs to 15 yrs.
First and Second!!
Div 1A is for 9 and under kids, which we had 5 of those. Every one of
them got an individual ribbon, which is awesome for 5 first-timers!!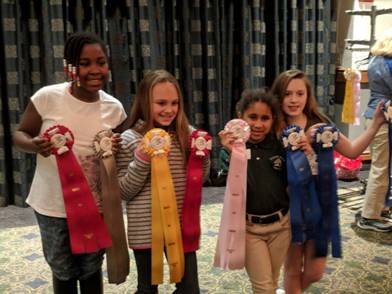 Kennedy (9th) and Marin (3rd) were on a composite team that finished second.
Audrey (1st), Bryce (5th) and Gabrielle (8th – not pictured) were on the winning team.
Second!
Josie was the only C to go to Quiz and was on a team with Green Acres RC.
C level division is very difficult yet Josie finished 8th individually. Good job!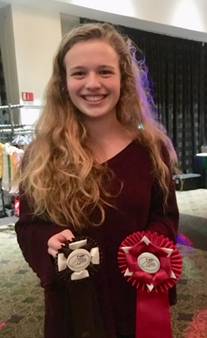 First and First!!
We had kids in two of the three Senior D sections and won both of ours!
Taylor was first overall of the 3 sections so is a lock to go to Eastern Champs
in July. Madison and Sophie hope that one or two of the higher ranked kids
won't want to go to North Carolina. Fingers crossed!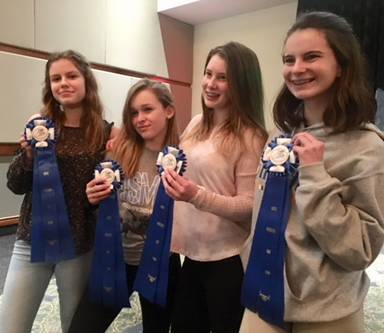 Sophie (6th), Molly, and Sarah won Sect. #1 along with Eileen Flanigan from Sunnyside PC.
First Quiz for Molly.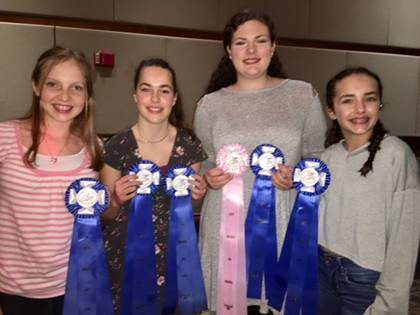 Holly, Taylor (1st), Madison (5th) and Nora won Sect #3. First Quiz for Taylor and Holly!