Under the category of better late than never....
I had sent the D1 Rally results out this summer but here is another pic of Audrey (2nd in Div A), Marin (3rd in Div B), Eliza and Ev (fearless C Advisors).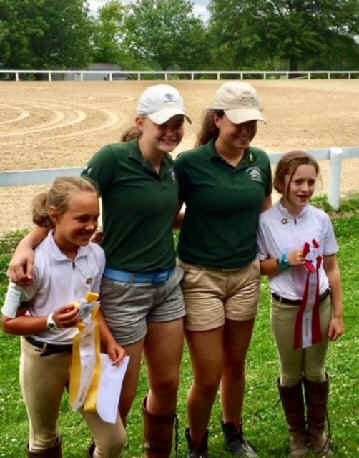 D2/D3 Eventing Rally:
CB team of Josie Bankston, Nora Brown, Madison Trenaman, Sarah Snowden and Emma Drury (Captain and SM) finished fourth out of the 10 total teams at that level. Josie finished third on a last minute catch ride and Sarah got 4th place. Fifth place in HM.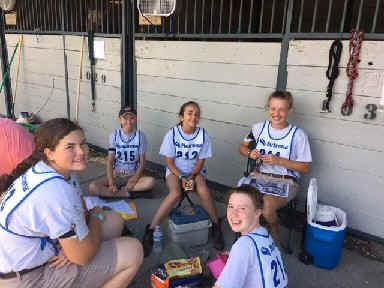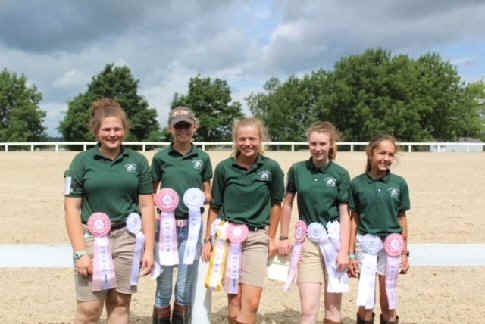 C Rally:
Team finished first!! CB team members were Lila Brown, Erin Lyons, Clara Juckett and Elizabeth Drawe (SM) along with Kara Echlernacht of Miami Valley. Never got any team pics ;<) but have this one of Erin and Elizabeth in the vet box after a clean XC round :>) Erin finished 5th individually and Clara also qualified for Champs by virtue of a clean XC round despite a TE.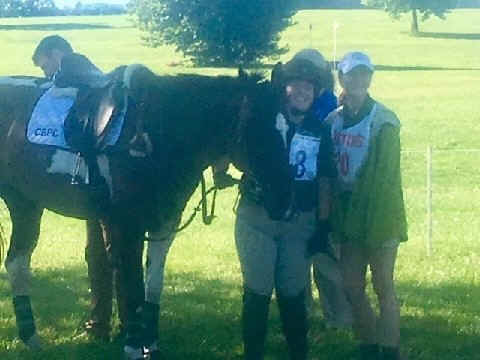 Championships: These are held at the Horse Park every third year so was a great year to qualify!
Eventing:
Erin competed in the Beg Novice division and finished 9th in the Open division with a perfect Formal Inspection! Her team was 5th in HM out of 15 teams.
Clara competed in the Novice division and finished 2nd with a Perfect Formal! Her team was 2nd by one point and won first place in HM!! Way to go Evelyn - Stable Manager extraordinaire!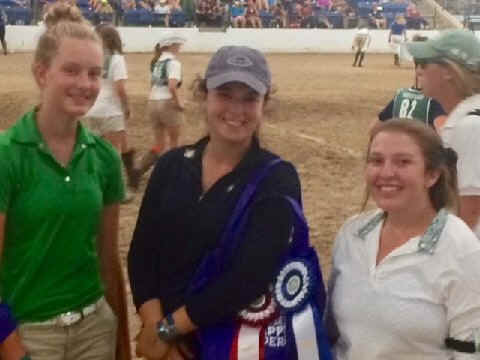 Games:
Jessena moved up to a Senior Games team this year and still won Champs again with the Pickles!
They won first in HM and she had a perfect Formal!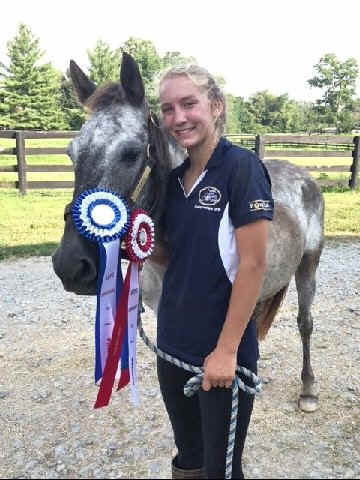 So proud of these girls and all of their hard work to shine like they do!