Covered Bridge had a great year at Rally!
And survived the tornados!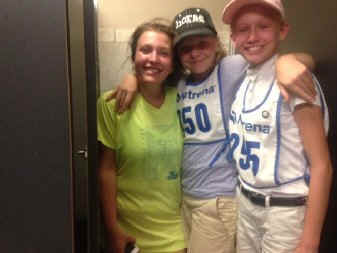 Erin, Quinn and Emma huddled in the bathroom during the
tornado sirens
Our D1, Kylie, placed 3rd with the help of her wonderful C advisor, Sydney.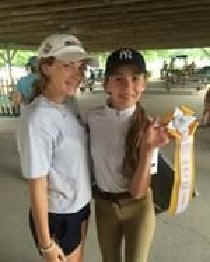 The D2 team won!! 3rd in HM thanks to the hard of work of their Stable Manager
Madison Trenaman! Nora Brown was 1st overall, Sarah Snowden was 7th
and Reagan Thompson was 9th. All of the girls finished on their dressage scores!!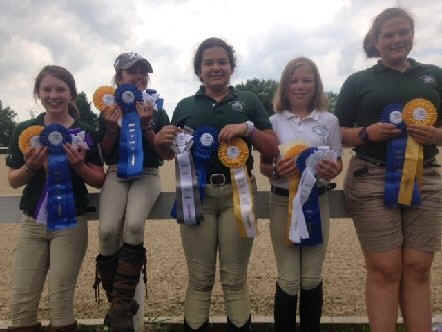 Sarah, Nora, Reagan, Ella (BGPC), Madison
The CB D3 team won!! 2nd in HM! Good job by the Stable Manager Emma
Drury. Clara won the trophy for best D3 and 1st place!
Sidney placed 2nd and Elizabeth was 5th.
Erin Lyons and Quinn Lawson were 2nd on a composite team that were 3rd in HM.
Good job Quinn! Erin was 4th overall D3.
Erin Lyons and Quinn were on a composite team that finished second to our CB D3 team.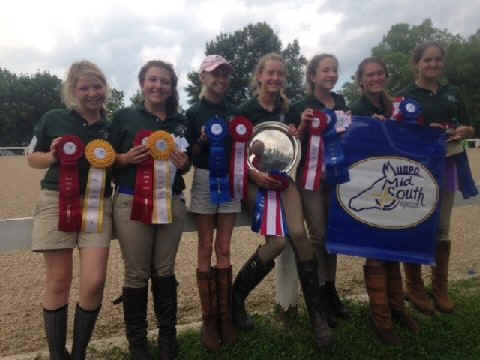 Quinn, Erin, Emma, Clara, Elizabeth, Sidney, Caroline
Great job everyone!!
Waiting for Awards