2015 Rally Results
D2 Combined Test Division:
We had seven kids ride in the CT at Rally. It is a fairly new division offered for kids who may be on new horses or not quite ready to roll out into the big XC field at the Horse Park.
Emily Hagan and Margaret were their wonderful C Advisors!
Sidney 1st, Hayden 2nd, Caroline 4th, Sarah 5th, Sophie 8th, Reagan 9th and Olivia 10th.

Sidney, Caroline, Hayden, Sophie, Margaret, Emily, Reagan, Sarah, Sophie
D2 Eventing team, Div A:
1st place team PLUS 1st place Horse Management!! Woohoo!!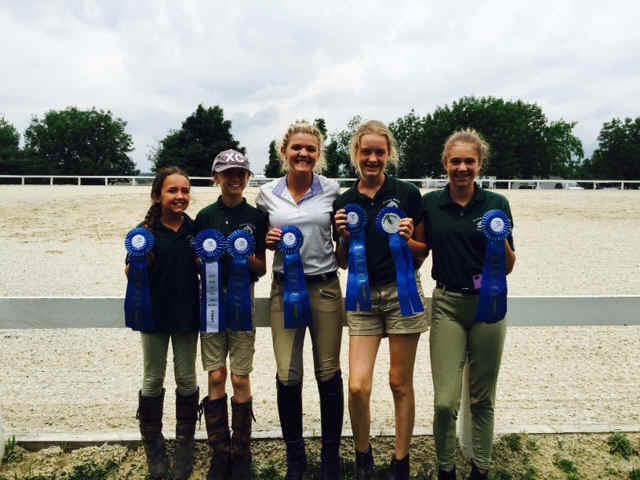 Nora (indiv 1st), Emma (SM), Lila (Long Run), Clara (indiv 4th), Madison

C Rally:
Our composite C Rally team came in first place!! Plus SECOND in HM!!
Congrats Annie!
Ev won top overall Training julep cup award and Jessena was second overall in the Beg Novice Division.
Great job girls!