2014 D1 Rally!
Thank you so much to our hardworking C Advisors - Jackie, Emily D., Kelly, Margaret, Mary, Sarah, Ev and Sydney.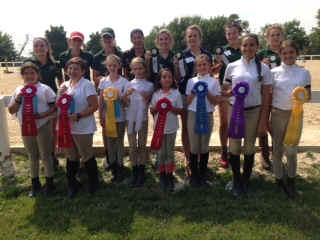 Our D2 team of Josie, Emma and Clara got team fifth place and third Horse Management! Way to go girls!
Jessena was on a D3 Greenacres team with 18 & 19 yr olds and had a lot of fun with them.
There is a girl who loves Rally and will go with anyone! She won Individual 7th place (best on her team),
team 2nd place and HM 6th place. Yea for her!