2013 Rally Results
Covered Bridge had a great time at Rally this year and we were blessed with some of the
best weather we have had in recent memory. No thunderstorm delays! Hard to imagine, I know!
There was no 7 & Under division this year, so we had at least one CBr in each D1 division.
D1s 8-10 years:
2A - 1st place Emma Drury and C Advisor Emily Hagan
3rd place Abbey Campbell and C Advisor Emily Dohrman
5th place Nora Brown and C Advisor Kelly Taylor
2B - 1st place Martie Ehly and C Advisor Rhona Thomson
2C - 1st place Clara Juckett and C Advisor Natalie Incorvia
D1s 11 & over:
2nd place Annie Huffman and C Advisor Sarah Camp
Many thanks to our D1 coach Whitney Drury and hard-working C Advisors !!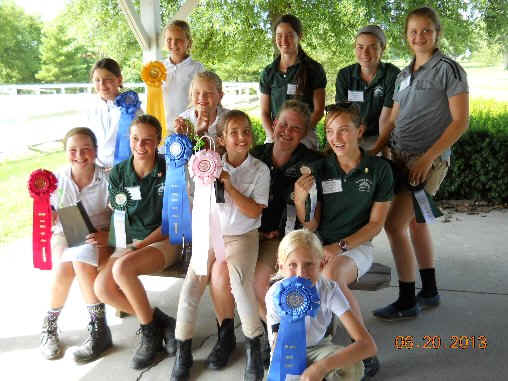 D2 Rally:
1A - 2nd place team - Isabel Brunker (Kee), Abbey Huffman, Sydney McCurry (9th), and
Jessena Defler. HM Aine O'Rourke (Kee)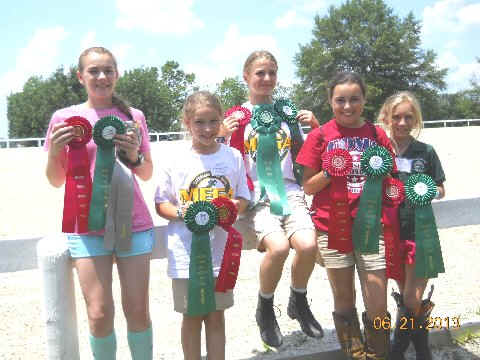 D3 Rally:
1A - 1st place team - Mary Quinn, Margaret Creech, Cayleigh Winkelhake (2nd indiv), and
Evelyn Juckett (1st indiv and winner of best overall D3 trophy)
HM Eliza Steenrod - 2nd in HM. Way to go, Eliza!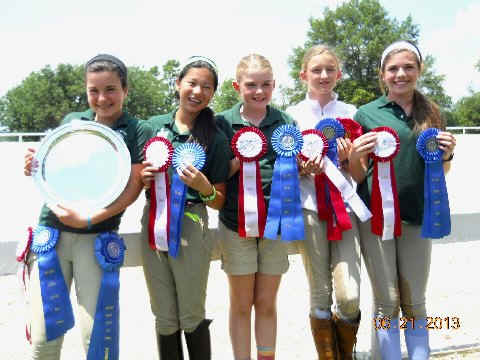 Many thanks to our coach Pat Thomas and Whitney, who stepped in to walk SJ
when they moved the time up unexpectedly!
C Rally:
6th place team - Emily Hagan (1st place Training rider and winner of trophy),
Sarah Camp (3rd place Training rider - was given 4th ribbon at awards by mistake)
and Emily Smith (Beg. Nov. rider) HM Emma Burch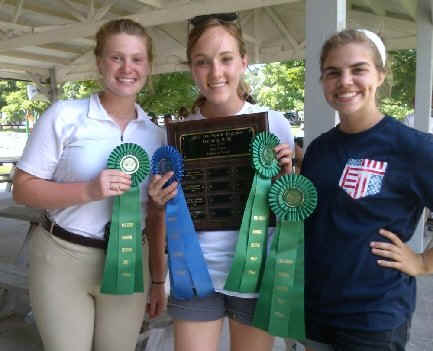 Thanks again to our coach Pat Thomas!