*please scroll down to view entire page

Founded 1972 by Joy Post Bennett
MidSouth Region, Club # 080040
Instagram account - "coveredbridgepc"
Venmo account - covered-bridge
PayPal - coveredbridgepc@gmail.com (add 3%)
Past and Current Upper-Level Member History -
see if you know any of these names!
Missy Camp, District Commissioner
8888 Hwy. 329, Crestwood, KY 40014
502.502-551-8389 missycamp@mac.com
Jt-DCs:
Anne McMillin mcjuckett@bellsouth.net
Peggi Bindner pfb5678@aol.com
1308 Meadowridge Trl, Goshen, KY 40026
Treasurer: Mary Smith
Secretary: Allison Deaton
Barn Managers: See link on the left
CT Dressage Chair: Peggi Bindner
CT Jump Chair: Megan Northrop
CT Fundraising: Anne McMillin and Debi White
CT Ribbons Chair: Allison Deaton
Food Chair: Megan & Angie Brown
PC Equipment Storage: Paramont Farm
******************************************************************

Interested in Pony Club? Go to "Pony Club Forms" page

******************************************************************
Look!! Before you buy a medical bracelet, read this!
Medical Bracelet Requirements for Pony Club
2021 Shows, Clinics, Awards:
Click Show Calendar to get the local and regional happenings.
Check back for updates. 3/29/21 version
Click below to check out recognition awards for some breeds , TIP (Thoroughbred)
cash awards, USEA joint awards with Pony Club and PC discipline awards.
https://secure.ponyclub.org/Members/CompetitiveDisciplineAwards.aspx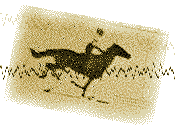 Save the Dates -
2021:
MegaRally dates:
SJ - 6/22-23
D1, D CT, DR - Wed 6/23-Th 6/24
D Eventing - Wed 6/23-Fri 6/25
C Rally - Th 6/24-Sun 6/27
All D Rallies, Dressage & Show Jump Rallies open on 5/24 and close 5/31
C Rally opens May 11 and closes on June 1 (before the Open MS PC HT)
Tetrathlon Rally - September 9/18-19 Masterson Station
Festival and National Champs at KHP
July 19-23 Champs; 24-26 Festival clinics
Opening date: May 18
Closing dates: Championships & Mounted Education June 28 at noon Eastern
* unmounted education participants can sign up on site
Note: C3 and up members can compete (with their RS' permission) without having
to attend a regional rally. C+ not eligible for the exception.
2022:
USPC Equine Symposium - January 26-30 in Norfolk, VA
Quiz - 2/26/22 in Franklin, KY
CBPC Combined Test - 3/13/22. Save the date!!
2021 Sponsors for our fundraiser show - thank you!!!
*Sponsors with a star by their name are CBPC businesses and families
Jump Sponsors
Silent Auction Donors - see their donations on the Silent Auction link above
Silent Auction Donors - see their donations on the Silent Auction link above
Advance Orthopaedic Physical Therapy* x2 jumps (Snowden)
Flying Cross Farm

Mary Lowry

Crestwood Coin Laundry/Laundry x2
Kentucky Tack Exchange
CBD Pure Hemp Oil, Prospect
The Juckett Family*
Alta Vista Woodworking
Tractor Supply
The Gardone Family*
Golf Headquarters
Skylight Supply/Goshen Saddlery
Skylight Supply & Goshen Saddlery
Fiesta Time Amigos

Feeders Supply - Holiday Manor

Feeders Supply - Shelbyville Rd

Feeders Supply - Brownsboro Rd

Spring Run Farm
Anna Barker
Finishing Effects
Mason Trenaman, Attny at Law*
Whet Your Palette
Kimber & Shane Huffman
The Pratt Family*
Kentucky Artisan Distillery
Debi White
Luckett's Tack Shop
Talon Winery
Butchers Best
Hallway Feeds
Wal-Mart - Crestwood
Trendy Nails
Excel Equine
Janet Rupp
Prospect Liquor
J. Lloyd Designs x 2
Yew Dell Botanical Gardens
The Inn at Spring Run Farm
Oldham Equine, Dr.David Beckman
The Blackstone Grill
Pink Julep Boutique
Skyland Farm
Angela Emonz
Dog Training with The Dog Lady
Northrop Equine
Elements Massage
The Aesthetic Boutique
Pine Hills Media LLC
Seasoned Pub and Grill
Patrons:
Gustavos
Gangsta Dog
Julie Snowden
Shannon Runke, LMT
Na'Vi Salon
Gigi Girard
Carol Eckler-Ungar
Nothing Bundt Cakes

Wild Eggs- Herr Lane

Wild Eggs- English Station

Prospect Nail
Blue Ribbon Sponsors
Country Garden Florist
Sarah Younger, SYC Equestrian
Whips Mill Animal Hospital
Iceland Sports
Jack Easley, DVM, MS, DABVP
Hallway Feeds ESTABLISHED IN 1964 Family-Owned, Handshake-Operated

For more than half a century, Hallway Feeds and the Hall family have been committed to premium quality feed and supplements, crafted using only the finest hand-selected ingredients. Located in the heart of the Bluegrass, Hallway Feeds is the only remaining and largest family-owned and locally operated full-service feed company dedicated to the equine industry.

Covered Bridge PC Combined Test

MSEDA ResultsForm - 2021.pdf click on link

20

21 CBPC CT trophy winners:

The Oteka Brab Starter Trophy - Sabine Nicoson

The Rosie Beg Nov Trophy - Larkin Albarado

The Joy Bennett Novice Trophy - Ansley Whitehouse

The Katie Hagan Training Trophy - Nora Brown

Annual Awards and Championships:

2020 Pony Clubber of the Year - Clara Juckett

This award is given to a member who has personified the giving spirit

of Pony Club by supporting their club, region and/or national organization

through their own participation plus contributing their time to help other

members during the year.

2020 CBPC Champs:

D1 - Lila Beshear

D2 - Larkin Albarado

D3 - Anna Gardone

C1 - Nora Brown

C2 - Sarah Snowden

20

20 CBPC CT trophy winners:

The Oteka Brab Starter Trophy - Larkin Albarado

The Rosie Beg Nov Trophy - Ansley Whitehouse

The Joy Bennett Novice Trophy - Nora Brown

The Katie Hagan Training Trophy - Jessena Defler

*Alert!! HB & H/HA members are invited to Champs even if they did not attend the Quiz Rally. Same for Eventing Rally - kids who are C3 and up at time of Champs closing (noon 6/22) don't have to attend Rally if they have done 2 horse trials at their level for BN and Nov. Training and Prelim have to have done 3. All in the last 12 months with only one stop on XC. Let me know if anyone is interested in this option. The RS has to approve.


Huge congrats to Evelyn for passing her HA! She and Aisling are our only two members to pass this very difficult rating in the past 10 years.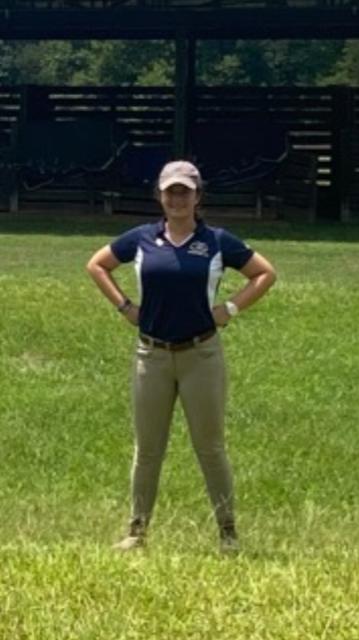 We also have a new B in Clara and new C3s for Elizabeth, Jessena and Sarah S. Yay!!!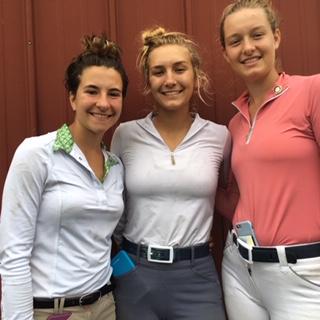 Sarah not pictured :<)
Venmo is another pay option. "Covered-Bridge"
*Add the extra fee if using a credit card. Bank account or debit cards are free - same charge as sending a check.
CT fillable entry form.pdf (*download free Adobe Reader DC for the fillable function if not already on your phone or computer) Then click on this link and the form should open as fillable on a computer. If not, "Open with Acrobat".
On a cell phone, open the form then click on the "forward" arrow at the bottom of the screen to open the forwarding options. Scroll down to "Import to Acrobat". Select "Import to Acrobat" again. Fill the entry in, sign by hand, save to your files then send picture to us if paying online; print and mail if sending a check.
click on this link to view items and for more information
https://www.biddingowl.com/Auction/home.cfm?auctionID=26187